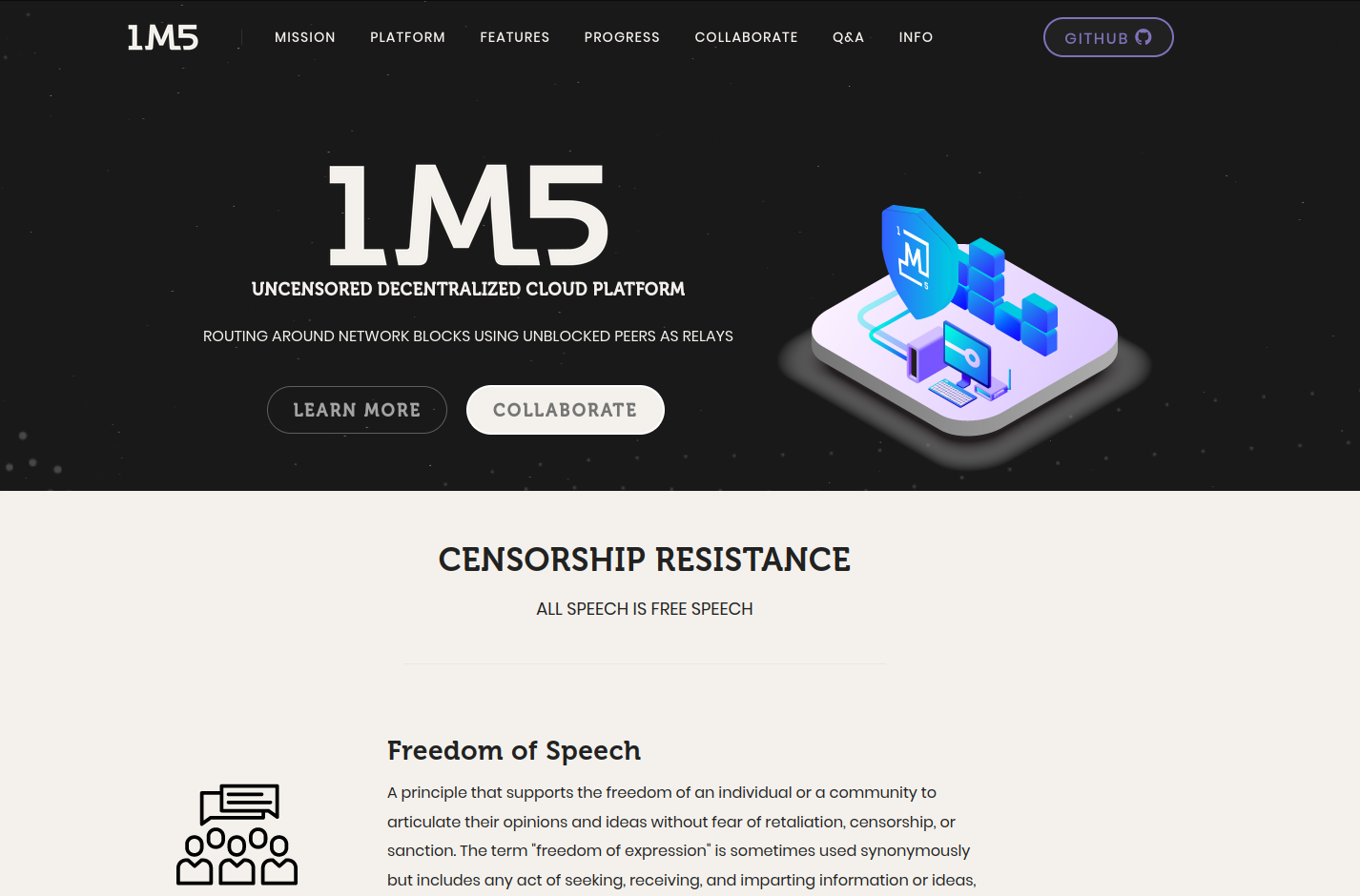 1M5
Decentralized Censorship-Resistance
Censorship growing, privacy fading, and major currency debasement globally. We need to ensure free speech and money can be obtained and maitained without relying on others to protect it.
Designed and developed a prototype for ensuring censorship-resistance that could be embedded in software by mid-level developers using a desktop application as a demo.
Android personal app in progress that includes Communications, Bitcoin, Lightning, Escrows, and OpenPGP Decentralized IDentification (DIDs) for building reputation.
Java 8, JavaFX, Android, Rust, Bitcoin, Lightning, OpenPGP, I2P, Tor, Bluetooth, WiFiDirect, LiFi, GNURadio, Tika, Maven, Git, Linux, Redox, IntelliJ