Brian Taylor - Software Architect & Java/Rust Developer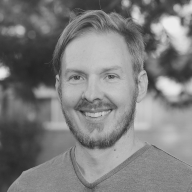 Architecture - the design decisions required to obtain stakeholder consensus.
Proven ability to successfully lead complex software-intensive system design direction through consensus in high-growth companies from bootstrapped startups to global enterprises. Skilled in architecture for organizations in commerce, financial services, healthcare, retail, advertising, defense, and security.
Specializing in distributed/ decentralized computing, scalability, security, and real-time analytics.
As a Software Architect, I collaborate with stakeholders, colleagues, vendors, business and technical subject matter experts on high risk issues driving to architectural designs and transition plans that meet stakeholders' expectations through mediation while addressing their concerns through proof-of-concepts and prototyping using an agile methodology for rapid resolution to obtain overall consensus.
As a Java/Rust Developer, I aim for a highly-maintainable idiomatic (Rust | Java) codebase with the least amount of code, structure, and advanced features keeping it as simple as possible while following and preferring to work within a code-of-conduct similar to Rust's.
Stakeholder Consensus & Software Development Services
Interim CTO
Early-stage hands-on CTO
Evaluations
An unbiased outside review of software system stakeholder alignment
Scalability
Troubleshoot and fix major scalability issues
Proof of Concept
For green projects to tackle the highest risk before embarking on prototyping
Prototype
The means to show a working vision
Design
The vision on paper
Documentation
What does our current architecture look like
Technology Roadmap
How do we transition from the AS-IS design to the new TO-BE
Java/Rust Development
Back-end hourly work
Integrations
ETL, API, and system integrations
Cloud
Cloud-native applications on AWS that scale
Real-Time Analytics
Plug-in, set the dials, receive actionable insight
Remote, Greater Cleveland/Tucson/Miami
Humanitarian volunteer projects as bandwidth/funds permit